It is difficult to understate how disruptive artificial intelligence (AI) will be, and in many ways already has been, to the asset management industry. Put simply, AI's ability to parse billions of pieces of data including new alternative data, allows for the formulation of unbiased investment insights in ways the human mind cannot.
When we look to the next evolution of asset management and the role that AI will play, we consider three key factors that will continue to drive the use of AI and ML (machine learning) in the investment process:
Data
First, data. 90% of all data in existence was created in the past two years, and that pace will only be increasing going forward. Consequently, decision-making and data analysis will become more of a challenge for the traditional fundamental researcher or manager. Having the ability to quickly assimilate and understand all of this data and make unbiased decisions will therefore not only be advantageous to the forward-thinking asset manager, it will be essential. And, despite the concerns that "human jobs will be lost to the machines," we believe it's unlikely that AI will operate as a complete replacement for human managers and analysts. What it may mean is tougher times for those firms that do not consider the ways in which AI may help them improve their processes, and competitive advantages for those that use AI to more efficiently manage increasingly overwhelming amounts of market data.
Innovation
Second, innovation around AI-powered products and approaches continues to develop. The introduction and availability of AI-powered investment products and tools continues to expand, opening new doors for investors. Further, as the category continues to grow, opportunities for asset management firms to develop ever more customized AI-driven investing approaches will be a major boon for firms as they seek to anticipate their clients' needs.
Technologies
Third, to the point above, financial institutions are seeing these technological enhancements being applied and reported across other industries, and their interest Is only rising. Asset management has historically been somewhat behind the curve when it comes to incorporating new and emerging technologies, but we're seeing more direct investment by financial services firms into AI and ML with the goal of making better investment decisions and becoming more efficient.
Clearly, the adoption and implementation of AI in the investment industry is going to be essential for firms looking to stay on the cutting edge.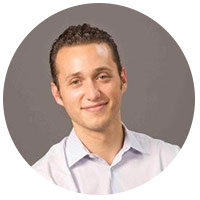 Art Amador
COO & Co-Founder of EquBot