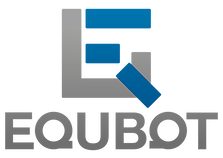 EquBot was the first team to market uniting AI with an active ETF. The EquBot team believes in the value of diversity and inclusion, and applies this ideology throughout our proprietary investment technology.
At the highest level, the more data we gather from inputs around the globe, the better our products and services perform. We do this by processing millions of news articles, social media postings and financial statements every day. We believe in systemizing the investment process to build a cause-and-effect understanding of markets, companies and management.
The start of the EquBot journey can be traced back to the Haas School of Business at UC Berkeley where the team was constantly pushed to "Question the Status Quo."
Our mission is to give everyone access to investment opportunities that artificial intelligence can uncover.
EquBot is an IBM Global Entrepreneur and "With Watson" company.

"A breakthrough in machine learning will be worth 10 Microsofts."
Bill Gates (2004)